Much has been made of Karrion Kross and his loss to Jeff Hardy on Raw from last week. Kross is the NXT Champion. He shouldn't be losing. He got buried. Vince hates NXT. I've seen it all. Do I agree with the decision to beat the NXT Champion on his first night? No, but I'm more upset that his entrance was dialed down and he didn't have Scarlett than I was about his loss to a former World Champion and future Hall of Famer…who used the ropes to win a match. It's not like he lost to Akira Tozawa. One loss does not kill a career. If you can't recover from one loss then you probably weren't that good in the first place.
I saw all of the "NXT guy buried" comments and it got me thinking about how wrong people are. Sure, some guys like The Ascension and Bo Dallas didn't do well but let's be honest, the Ascension was as boring as stale bread and if they were that good, somebody would've picked them up since their release. I got to thinking about other NXT call-ups. Never mind that nearly 90 percent of the talent you see on WWE television every week came up through NXT, I decided to look at recent call-ups within the last couple of years to give a more recent comparison to see if Vince McMahon and his creative team really does hate NXT.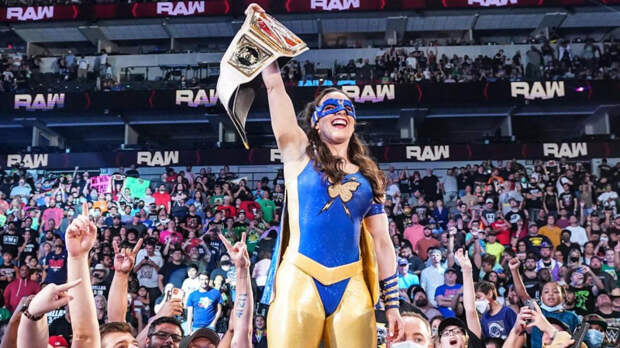 Nikki Cross (A.S.H.): Nikki Cross made her main roster debut on November 6, 2018 episode of Smackdown from Manchester, England as a surprise opponent to then Smackdown Women's Champion, Becky Lynch. She lost the non-title match, but it would not be the last we've seen of her. Many people were upset that she didn't debut with Sanity and figured that wasn't a good sign for her future. Well guess what? Three years later and she's the only one of that stable that is still employed by WWE. She wasn't doing much on the main roster until she pitched her Superhero gimmick called Nikki A.S.H. It was her idea and she was brave enough to pitch it to Vince. She bet on herself and it paid off.
Since her debut, she's gone on to be WWE Women's Tag Champion twice with Alexa Bliss, and just in the last eight days, she's won the Women's Money in the Bank and the Raw Women's Championship by pinning Charlotte Flair. Did she have hiccups along the way? Of course. Did she lose matches she should've won? Absolutely, but she didn't give up after one loss and it looks to be paying off.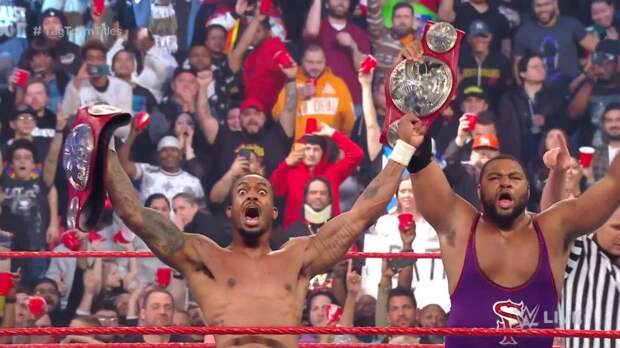 The Street Profits: July 1st, 2019 is when they started appearing on Raw doing mostly backstage vignettes trying to hype up the show. They were Paul Heyman guys and he wanted them even though they were featured in NXT at the time. At the 2019 WWE draft in October of that same year, they were officially drafted to Raw as competitors. The Street Profits would go on to defeat the Good Brothers in their debut match but did not do much in their first few months besides a few unsuccessful Tag Title chances. Finally, on March 2nd, 2020, The Street Profits defeated Seth Rollins and Murphy in a "Last Chance" opportunity to win the Raw Tag Team Titles.
They would go on to hold those titles until the WWE Draft in October where they swapped Tag Titles with the newly drafted to Raw New Day since the Street Profits were drafted to Smackdown and became the Smackdown Tag Team Champions. At Survivor Series 2020 in a Champions vs Champions match, The Smackdown Tag Team Champions defeated the Raw Tag Team Champions, The New Day. They lost those Tag Team Titles to Dolph Ziggler and Robert Roode on the January 8th, 2021 edition of Smackdown, meaning they held the World Tag Team Titles for around 300 days. It doesn't seem like a bad start for an NXT call-up.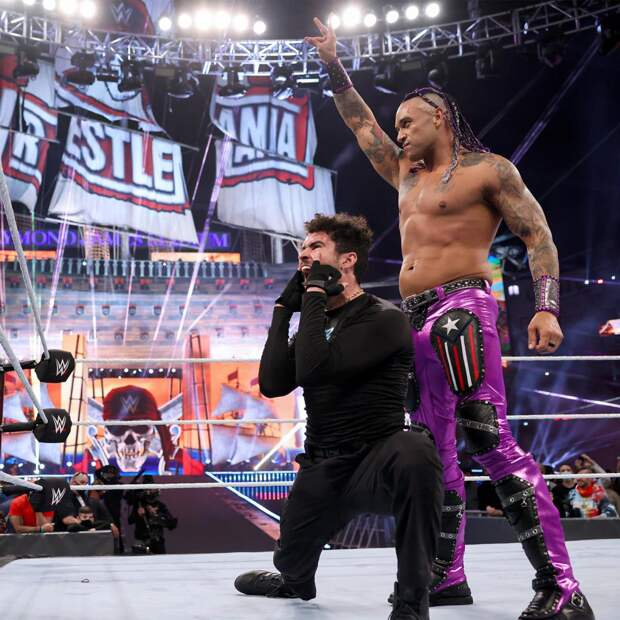 Damian Priest: Here's a more recent NXT call-up. Priest made his official main roster debut at the 2021 Royal Rumble, entering at #14 and eliminating four superstars before being eliminated by Bobby Lashley. The next night on Raw, he officially joined the roster and aligned with hip hop superstar Bad Bunny in a new feud with The Miz and John Morrison. The feud eventually culminated in a tag match at Wrestlemania 37 where Priest and Bad Bunny defeated The Miz and John Morrison. Not bad for a Wrestlemania debut after just four months on the main roster.
Priest was then out for a couple of months for injuries and undisclosed reasons, but then he returned and seemingly got inserted into a United States Title feud with the current champion Sheamus. They might be on the SummerSlam card. Anything can change, but it seems to be a rather good six months on the main roster so far.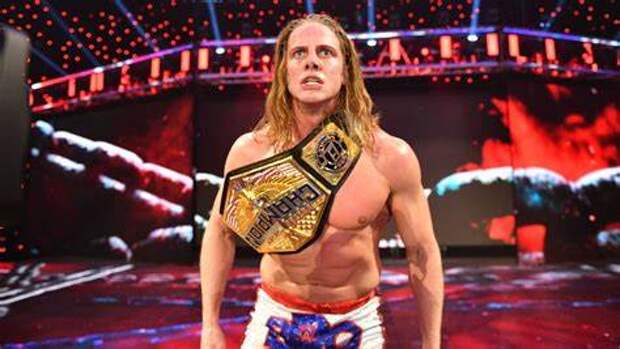 Matt Riddle: Eventual name change aside, Matt Riddle made his main roster debut on the June 19th, 2020 episode of Smackdown by defeating the Intercontinental Champion AJ Styles in his first match. He lost to Styles the following week in a title match, but that was due to an attack by King Corbin. He was drafted to Raw during the WWE draft and in December, he began a feud with then United States Champion Bobby Lashley.
On February 21st, 2021, at Elimination Chamber, Riddle defeated John Morrison and Bobby Lashley in a triple threat match to win the WWE United States Championship by pinning John Morrison. Riddle would hold that title until Wrestlemania 37 where he would lose it to Sheamus. Since then he has defeated former WWE Champion Drew Mcintyre, Randy Orton, competed in a Money in the Bank ladder match, formed a tag team with Randy Orton called RK-Bro, and shared the ring with John Cena. I'd say that is a solid first year on the main roster.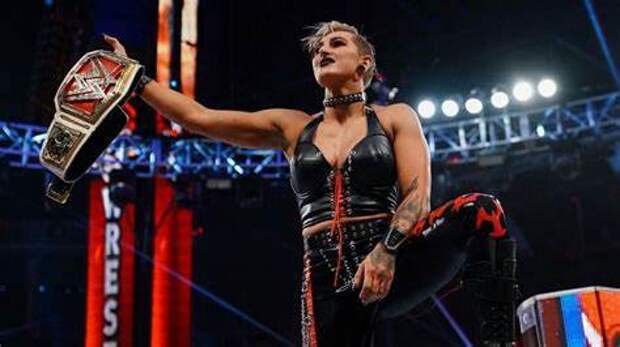 Rhea Ripley: Rhea Ripley made a splash in the 2021 Royal Rumble where she entered at #14 and eliminated 7 competitors before being eliminated by eventual winner Bianca Belair. She officially made her Raw debut on March 22nd by challenging Asuka to a Raw Women's Title match at Wrestlemania 37. There were rumors that Charlotte Flair was supposed to be in that match as well, but she wasn't cleared in time to compete.
Rhea took advantage in her second Wrestlemania match by defeating Asuka for the Raw Women's Championship. She would go on to defend it successfully against Asuka and Charlotte Flair before losing the title to Charlotte Flair in a great match at Money in the Bank. The booking and promos may not have always been smooth, but the results speak for themselves and she has had a pretty good four months on the main roster so far.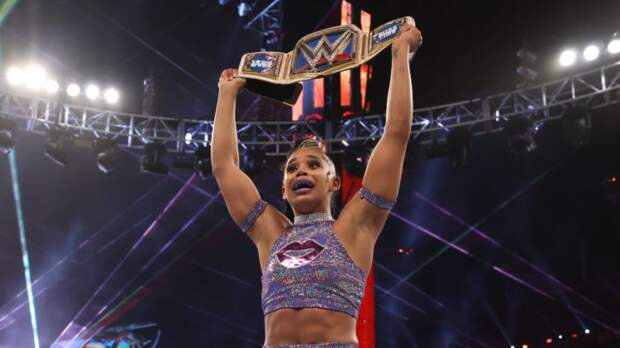 Smackdown Women's Champion Bianca Belair: Here's a star who's actually achieved more on the main roster than she did in NXT. On the Raw after Wrestlemania 36, Bianca Belair made her main roster debut in front of no fans by saving The Street Profits from an attack by Zelina Vega, Austin Theory, and Angel Garza. This was also a face turn for Bianca as she spent most of her time in NXT as a heel. Bianca admittedly didn't do much for several months. She had a short-lived feud with Zelina Vega but then she was drafted to Smackdown in the WWE draft last fall. At the 2021 Royal Rumble, Bianca came in at #3 and went 56 minutes, a record for the Women's Royal Rumble match, and last eliminated Rhea Ripley to win the Royal Rumble.
On the February 26th episode of Smackdown, she made her intentions known that she was challenging Smackdown Women's Champion Sasha Banks at Wrestlemania 37. Bianca and Sasha lost a pair of Women's Tag Title matches to Nia Jax and Shayna Baszler on the road to Wrestlemania, but nobody will remember those matches because Bianca Belair and Sasha Banks ended up main eventing night one of Wrestlemania 37 in a moment that eventually won them an ESPY as Bianca Belair defeated Sasha Banks to win the Smackdown Women's Championship. She would then go on to have successful defenses against Bayley and Carmella, two former Smackdown Women's Champions and doesn't look to be slowing down anytime soon. Bianca is strongly positioned as one of WWE's biggest stars at a time when it's still early in her main roster run.
I left out recent call ups Shotzi Blackheart, Tegan Nox, Finn Balor, and Toni Storm mostly because they've all been called up within the last month. Storm winning her debut, Shotzi and Nox defeating the Women's Tag Champions twice, and Finn Balor immediately being inserted into the main event is a good way to start. Balor doesn't even really count because he was a two-time Intercontinental Champion and the first-ever WWE Universal Champion during his last run on the main roster. Now, before anybody accuses me of being selective. Yes, Dominik Dijakovic and Dio Madden aren't being used to the best of their ability. It's also their first year and they just shredded those masks a few months ago so I'm willing to wait and see how it plays out but they can do so much more. Keith Lee came in and defeated Randy Orton immediately in under six minutes. He was scheduled to win the United States Title back at Elimination Chamber, but was pulled for undisclosed reasons and Riddle got the win instead. Lee was out for five months because he wasn't cleared, so now that he is back, we will see where he goes.
Yes, WWE has made some missteps with NXT call-ups. They're also correcting some earlier missteps with guys like Apollo Crews and Shinsuke Nakamura, but 85-90 percent of the talent you see on Raw and Smackdown came through NXT including Seth Rollins, Roman Reigns, Kevin Owens, Sami Zayn, The Four Horsewomen, Asuka, Big E, Alexa Bliss, etc.
Is Karrion Kross buried because he lost to a former World Champion Jeff Hardy with his foot on the ropes? No, and if he can't recover then maybe Adam Cole was right and he's nothing special without the entrance and the girl. I don't think that. I've been a fan of Kross since Impact Wrestling, which by the way, he did pretty well for himself without a flashy entrance or Scarlett by his side. Let's see how he rebounds. Scott Hall did okay after he lost to a relative unknown in the 1-2-3 Kid. I don't recall him being "buried" either.
Get back with me in two months after Takeover 36 and the following month when Kross will likely be free of his NXT responsibilities.
Contact me below. I'm active on Twitter, so feel free to reach out on there.
E-Mail: [email protected]
Twitter: @GiftedMoney
The post Looking at Whether NXT Wrestlers Are Really Doomed When They Go To WWE Raw or Smackdown by Joel McIntyre – TJRWrestling appeared first on Sports News & Articles – Scores, Pictures, Videos - SportsNews8.com.