LoveYourBrain & Win a custom painted Revel Ranger – For the third year in a row, Revel is raising money for the LoveYourBrain Foundation with a custom bike raffle. The one-of-a-kind mountain bike started life as a regular 115mm travel 29er Ranger, before getting tricked out with a custom white paint scheme topped off with special "LoveYourBrain Purple" accents. All funds raised go directly to LoveYourBrain to help them further their mission of improving the quality of life of people affected by traumatic brain injury through programs that build community and foster resilience.
On top of the custom finished frame, SRAM and RockShox supplied an AXS drivetrain and suspension duties. Endless Bike Co sent over their chainring to add even more purple to the project. An Industry 9 A31.8 stem holds a set of Why Cycles titanium handlebars. The whole bike rolls down the trail on Revel Wheels RW27 rims laced to purple Hydra hubs and the rubber meets the trail courtesy of Maxxis tires.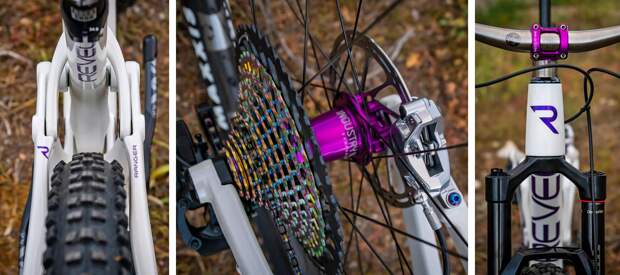 Each $5 donated earns you one entry to win this unique Ranger.

Enter as many times as you want until October 31 at 11:59pm. The winner will be selected at random by LoveYourBrain on Nov 2, and they will get whatever size bike they need. Enter to win at: LoveYourBrain.com

Contests (cont.)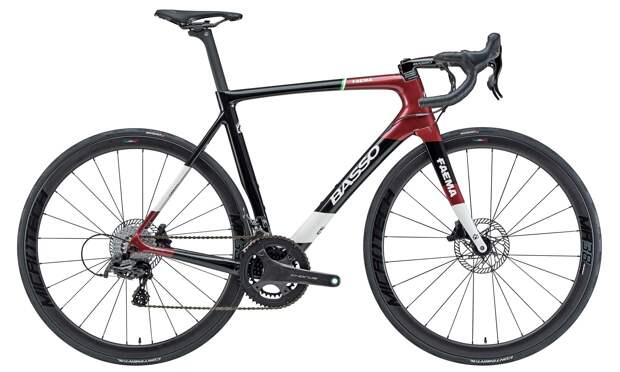 Win a unique Basso x Faema road bike to support WBR – Italian bike maker Basso and Italian coffee machine maker Faema have teamed up to create three custom Basso Diamante road bikes in unique livery. Two of the bikes stay at Faema HQ & the coffee machine museum. But the third is being auctioned off to raise money to support World Bicycle Relief. 100% of funds raised will go to WBR's charity fund to support those in need of bikes. Full details at: CharityStars.com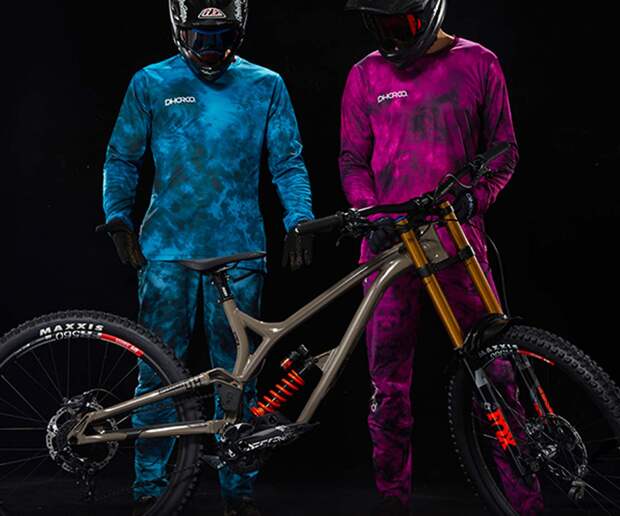 Win a Commencal Dharco Supreme DH bike & 2 replica kits – Get a shot at winning your own mullet Commencal DH bike & team DHaRCO kit. To celebrate the end of another epic DH World Cup season for the Commencal Muc Off Team, Commencal & DHaRCO have rounded up a Supreme DH Signature Dirt bike, a DHaRCO Maribor Replica Kit, and a DHaRCO Snowshoe Replica Kit. Details at: Commencal.com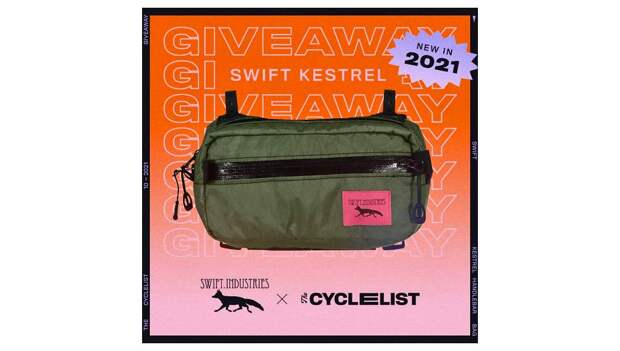 Win a Swift Kestrel handlebar bag from The CycleList – Swift teamed up with friends at The CycleList to give away a new dark green Kestrel Handlebar Bag to one lucky winner. It's an Instagram contest, so you'll need to enter over there, but here's the gist:
Follow @swiftindustries and @thecyclelist.co. Look for their contest announcement, like, then tag a couple of friends to share how much you miss their faces. Each tag is an entry until midnight on Sunday. That's it. In it to win it! BuiltBySwift.com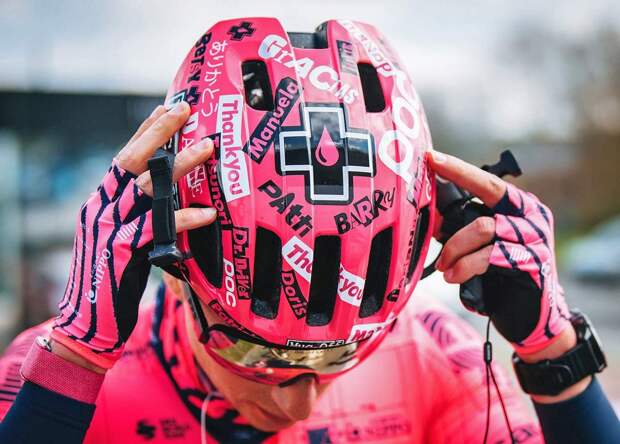 Nominate a Frontline Hero & win a custom Muc-Off helmet – Muc-Off's 'Nominate Your Frontline Hero' campaign is here this weekend for a helmet switch-out with EF Education-NIPPO at Paris-Roubaix. The personalized Muc-Off POC Ventral & Ventral Spin helmet designs celebrate the efforts of frontline workers during the COVID-19 pandemic, featuring names of frontline workers nominated by the riders, to show their gratitude and provide recognition of their efforts. Now you can nominate someone too, with the chance to win one of three signed helmets. Submit your hero via the Muc-Off website, Muc-Off & EF Education-NIPPO social channels, and tag your COVID hero to enter to win a prize that money can't buy. Muc-Off.com
The post Friday Roundup: LoveYourBrain & Win a Revel, Commencal, Basso bike, helmet, bag & more! appeared first on Sports News & Articles – Scores, Pictures, Videos - SportsNews8.com.